How Many Apps Are Subscription-Based?
Mobile apps have come a long way in the past few decades. While options used to be extremely limited, modern consumers have seemingly endless options when entering the app store. That said, some apps are free, some require a one-time payment, while others require new subscription-committed users to sign up and pay for a subscription. So, how many of the subscription apps are currently on the market?
Well, with all the available apps right now, finding the data on subscription model apps isn't easy. But we have put in the work to find all the relevant subscription-based app statistics you will need.
Below, you will learn how many apps are based on app subscription model, what types of apps have the most success with this model, and other key figures you need to know when entering the market.
Read on to learn more.

(Source: Spotify)
What Makes Subscription Apps Different?
Unlike paid premium apps, in-app subscriptions model applications are usually free to download on the app store.
That said, the main characteristic of these apps is that users are required to pay a regular fee (this could be monthly subscriptions or annually) to give them access to various features on the app. This could be in the form of premium content or additional functionalities.
This is a popular apps business model for app developers as it allows them to generate steady income streams for maintenance and development.
Additionally, the subscription-based model gets the job done without adding barriers that are too high for regular consumers to cross.
Subscription apps can consist of multiple tiers, wherein users pay different amounts for different feature sets. For example, the app subscriptions tiers with the most useful features and most variety will be more expensive, while the tiers that offer the most basic features are either the cheapest or completely free.
Typically, developers add trial periods, free versions, and cross-platform availability to their app subscriptions. This gives mobile users of the apps a unique flavor while also allowing the apps to reach a much wider user base.
If you're considering developing an app that offers users a functional service, you may want to consider in app subscriptions model.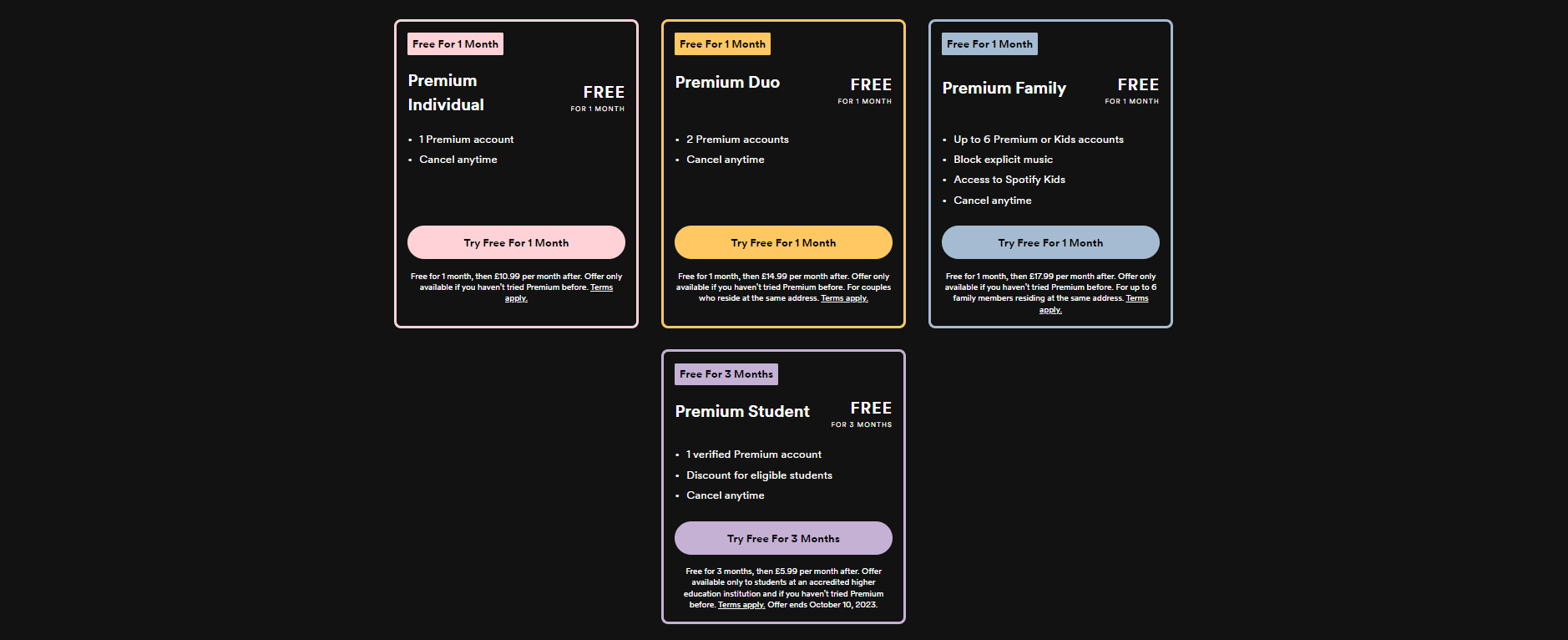 (Source: Spotify)
Understanding In-App Purchases vs. Subscriptions
There's a clear definition between in-app purchases and subscriptions, which many consumers get confused about. The reason for this is that in-app purchases may seem like subscriptions on the surface level, as these purchases require you to pay a specific fee to access different features or gain digital items. These are usually one-off purchases that you don't have to renew and can opt to purchase at any time.
A subscription, on the other hand, is more of a commitment. With a subscription, you will have to commit to using the service or product and pay the fee for it for a set amount of time. This subscription period could be a month, a year, or any other period, depending on the app.
Let's give an example. On YouTube, you can opt to "rent" certain films and view them for a specific period of time. These are typically films unavailable on other streaming services, and you have to pay to be able to watch them on the site. However, you won't have to make any payments unless you choose to watch the movie again.
On the other hand, Netflix is a subscription service. For a specific monthly fee, users gain access to the entire Netflix library. This includes thousands of shows and films that you won't find anywhere else. That said, access to these films and media expires after some time, so you will need to renew your subscription to continue watching.
So, that sums up the difference between these two payment models. While both are effective and great for generating income, it's important to choose the right model for your app. And to do that, you need to start by understanding the models available.
Benefits of the Subscription Model
There are pros and cons to the app subscriptions model for app developers. However, many companies are shifting due to how much the benefits outweigh the cons. To give you a better idea, here are just a few of the benefits of a subscription-based app model:
Predictable income - when you have a set number of subscribers, you can predict how much money will come in every month whenever a user renews their subscription. This makes it much easier to plan ahead and make data-driven decisions for your marketing and business strategy.
Build long-term relationships with customers - if a customer enjoys your service or app, they will likely subscribe to your service for a long time. This means you build loyal customers, who are the ones who will keep your business and app relevant even during the toughest of times.
Generate exclusivity - exclusivity is great for marketing. When customers feel like they are special for paying for the features on their apps that aren't available on the free version, it makes the premium version much more attractive, increasing the number of potential customers.
So, now that you know what subscription apps are, the difference between IAP and subscription-based revenue models, and the benefits coming with subscribed users, it's time to dive into the data.
How Many Apps Are With Subscription Model?
New apps enter the market every day, and many of them have subscription models. This is why researchers have a tough time pinpointing the specific number of apps on different app stores that use in app subscriptions model.
For example, the total value of the subscription-based market right now is $13.8 billion. This means apps that use this business model for their product tend to bring in significant amounts of money, and that there are many apps available that use this model.
There's no definitive data on the number of mobile applications with in app subscriptions out yet, but by doing the maths we can unveil it for you.
The smartphone apps worldwide are now 8.93 million, and we know 13% of them are subscription-based meaning there are roughly 1.17 million subscription apps (September 2023). That would include non renewing subscription and recurring subscriptions business models like monthly subscription.
There's been a steady increase in the number of people opting for app subscriptions. This could be because of all the options available and the practical applications of these apps. 
It's important to note that the performance of subscription apps isn't uniform across all app stores. More people spend money on Apple App Store apps, and that's clear when you compare it to the amount of money consumers spend on app subscriptions on the Google Play Store.
Another reason so many service apps on the market use a subscription model right now is that you can use subscriptions for just about any type of app.
Whether you're launching a streaming service, data tracker, or even a casual game, there's a way to add a paywall and bring your program into the app subscriptions market.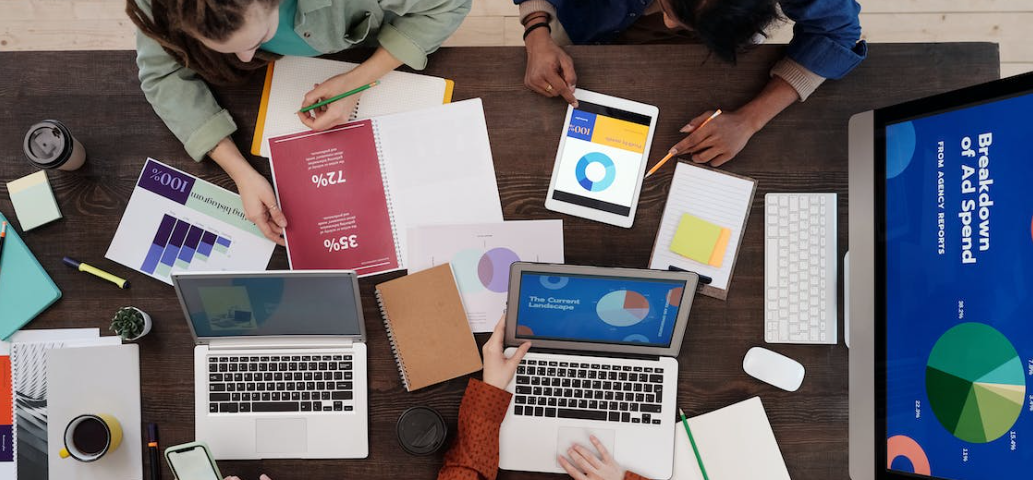 (Source: Pexels)
Key Statistics on Subscription Apps
Subscription apps are the fastest-growing business model on the market.
While the entire app monetization market is growing and expanding, the subscription-based model is definitely gaining popularity the quickest. More and more companies are adding subscription benefits to their apps as this is an effective approach to monetizing your app without adding as many economic barriers for your customers.
That said, it's important to understand the state of the market before entering. So, here are a few key statistics to keep in mind about subscription apps.
Rising Consumer Spending on Both Android and iOS
One thing is clear, according to the numbers - the power of subscription apps is growing. The annual revenue of subscription apps has been growing steadily, with an expected 13.1% increase between 2021-2025.
While consumer spending service apps used to be dominated by Apple App Store users, at least when it came to subscription apps, Android users are slowly catching up.
The rise in consumer spending on subscription-based apps can be seen on both platforms, which is a sign the digital consumer base is starting to understand and appreciate subscription-based apps more.
From 2019-2021, spending on top subscription apps in the Apple store grew from $7.8 billion to $13.5 billion. While the numbers on the Google Play Store aren't as large and impressive, the growth is still significant, with numbers rising from $1.9 billion to $4.8 billion in the same time span.
(Source: Apple)
Subscriptions Dominate the Revenue of In-App Purchases
In-app purchases simply refer to the services, features, and digital items you can buy within an application. So, subscriptions and fees paid to access various services and subscription tiers are considered IAP. And in the current market, subscription payments make up around 70% of all the total IAP made in non-games.
The numbers change when you start to consider games, as these applications offer various digital items that consumers can purchase. However, in the world of non-game subscription applications like social media platforms and streaming services, subscriptions own the lion's share of in-app purchases.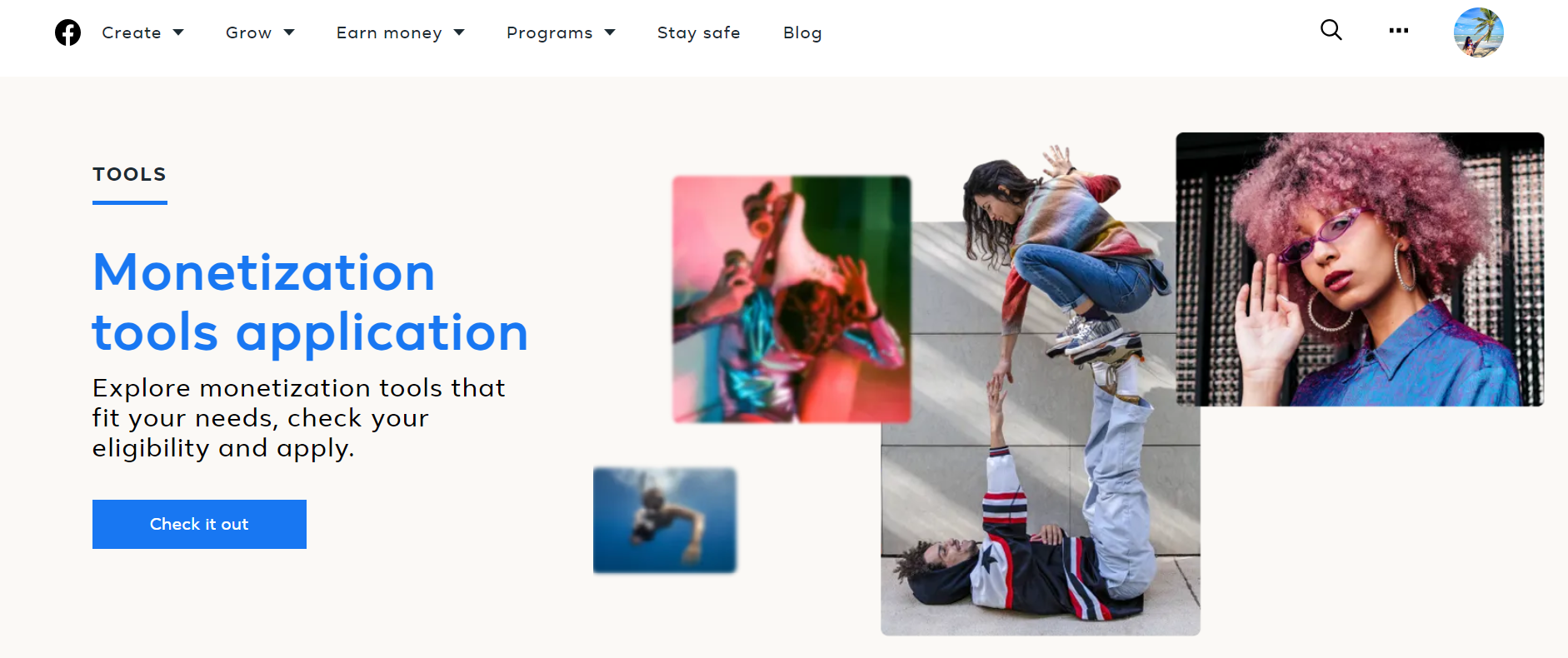 (Source: Meta/Facebook/)
Major Social Media Platforms Adding Subscription Services
One of the things you may have noticed as an app user recently is the sheer rise in-app subscription models and services available. In the past, only specific apps offered subscription models like camera apps, streaming services, and similar products. However, Meta and X (formerly Twitter) have recently announced subscription models for verified accounts that have received a lot of backlash and criticism from users.
But regardless of the criticism, these companies stuck to their guns and retained the subscription models for verified accounts. This is a major consideration, as it shows that the biggest tech giants in the app world are also switching to subscription models, as the model has proven to be an effective way of generating income streams.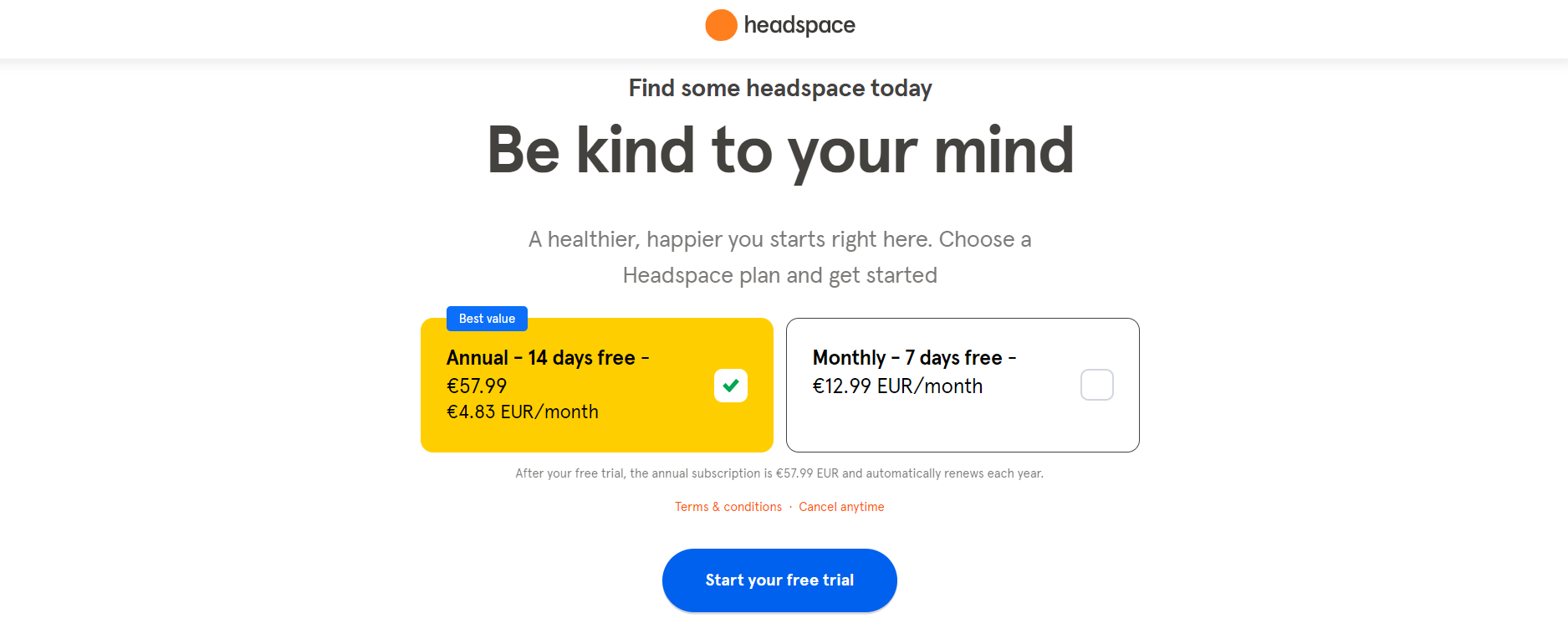 (Source: Headspace)
Annual Spending on Different Application Stores
One of the things you have to note is that Apple users may be more keen on spending on subscriptions and paid apps compared to Google Play users. The market data show this as Apple Store users spent an estimated $6 billion on different subscriptions in 2021, while Google Play users only spent an estimated $2.5 billion. Granted, both of these numbers are still great and promising for any programmer looking to put up a program with a full subscription app revenue-based business model.
That said, Apple's growth to $6 billion, while massive, was only a 33% increase. For Google Play, on the other hand, the increase to $2.5 billion was a giant 78% increase in spending. This is a great sign for Android programmers, as it indicates that more Android users are willing to spend on subscriptions for their apps.
This growth is just about right, considering that consumers only started regularly subscribing to Android apps a few years ago, as opposed to Apple users, who have a few more years of subscription-based apps behind their belt. But if you want to ensure that you release your subscription app in a store with the most potential subscribers, you may have a better chance with the Apple App Store.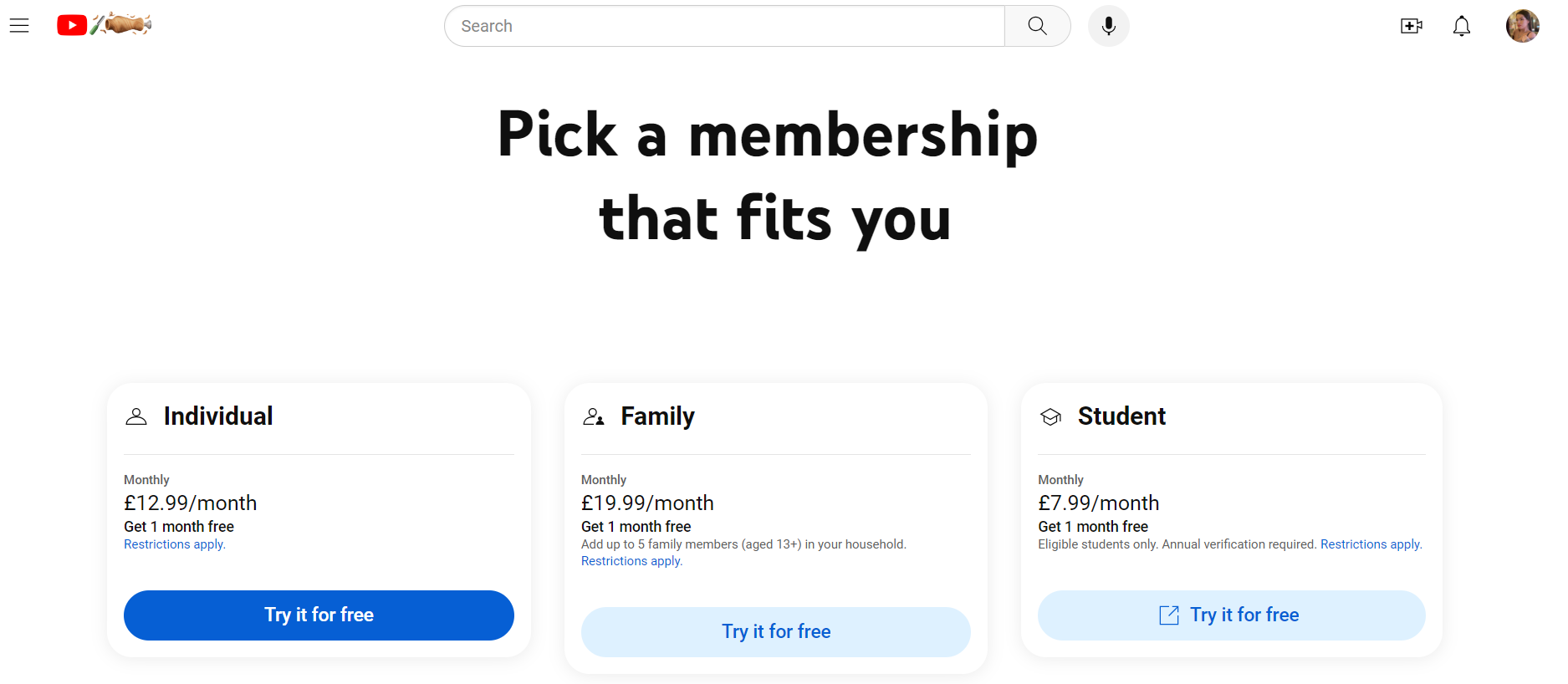 (Source: YouTube)
Average Cost of Subscriptions
It's hard to gauge the average cost of subscriptions on different app stores. While the current average annual subscription cost on both markets is around $37 USD, there are many variables that may affect this.
For one, subscription-based applications take many shapes and forms. You have your typical subscription platforms that most people are familiar with, such as camera apps that give you access to cool filters, streaming apps like Netflix for your favorite TV shows and films, or music apps like Spotify to listen to your all-time favorite artists.
Each of these services and apps falls under their own categories. These categories have unique approaches to pricing as the services come with their own costs. So, while the yearly average of all subscriptions hovers around $37, this shouldn't be your basis for the cost of your subscription platform.
Remember- there are other subscription apps that are designed for specific niches. That means you can tweak the pricing, features, and paywalls according to the demands of your own app users and the specific needs of your company.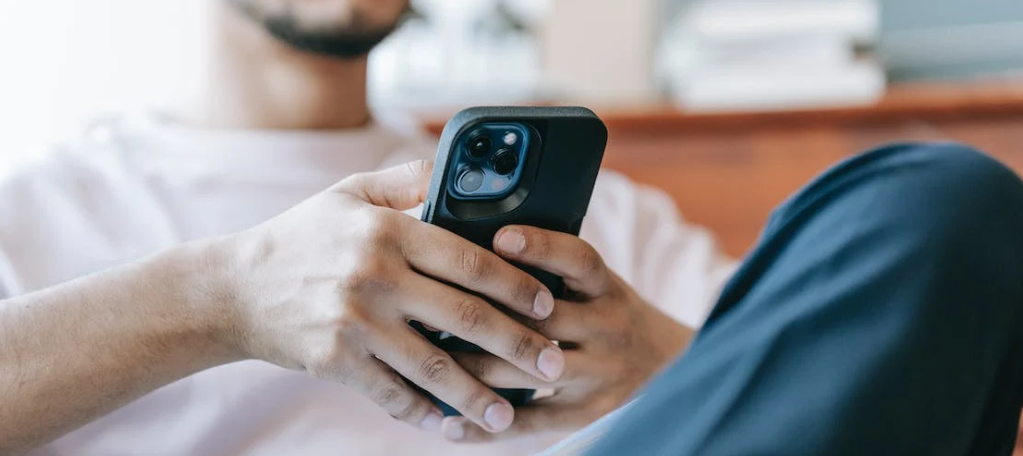 (Source: Pexels)
Share of Subscription App Installs
As mentioned earlier, subscription-based apps take many shapes and forms. That said, there are numerous popular subscription app categories with paid subscriptions under which yours may fall. These include:
Gaming apps (PC games require subscriptions too on occasions)
Utility and productivity (like clock apps)
Health and Fitness
Entertainment (like music streaming services, or live streaming app)
Photo and video (users access different editing tools and filters)
Dating apps
Education
Finance
Business
News and Magazines
Other
There are many main categories, including an "others" category that basically covers everything else on the market that doesn't meet the criteria of the above categories. That said, out of these app business categories, the one with the largest market share is gaming apps, with 29.5%. This is because many consumers are willing to pay in game micro transactions with various premium features of games so that they can access more levels, game modes, and more. That is the reason why most gaming apps prefer a subscription-based app model.
The category with the second-largest market share is "others", which shouldn't count as a surprise. After all, this category basically encompasses all the apps on the subscription marketplace that aren't for the purposes mentioned above. This category has around a 14.9% market share, putting it ahead of Utility and Productivity, which comes in third with 13.1%.
But even if gaming apps dominate the market, data shows that the market share for these apps is pretty evenly distributed. There are disparities, but they aren't too drastic and can easily be attributed to the available options on the market. 
All that said, it's still critical to remember that there are definitely types of apps that are easier to sell subscription-based models to customers than others. So, if you want to give yourself an easier time with your marketing strategy and execution, this is something to consider in order to have successful content apps with engaged active users. Premium service and regularly release upgrades are crucial as well.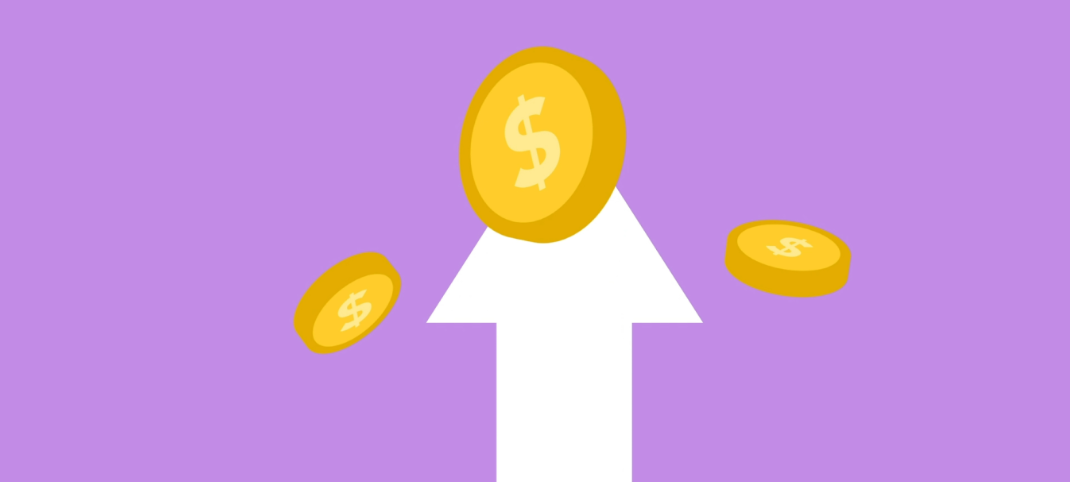 (Source: Pexels)
COVID-19's Effect on App Revenue
One of the more interesting statistics about subscription-based applications is how they were affected by the pandemic. The reason for this is that, unlike many other businesses and industries at the time, the subscription-based app market was not negatively affected by the COVID-19 pandemic, and the reasons may be obvious. Since more people were at home during the pandemic, there were more customers willing to invest in digital products that followed a subscription-based model.
Many people subscribed to apps like Spotify, Netflix, Disney+, and even health apps like Peloton or Headspace during the pandemic. With more people spending time at home, they were more keen on purchasing entertainment app subscriptions to help them cope with the pandemic, subscribing to health apps to help them spend more time effectively or reach fitness goals, and even productivity apps to keep themselves in check while adjusting to the work-at-home schedule.
Around 37% of apps with a subscription-based model experienced a slight revenue increase during the pandemic. 26% experienced a large increase, and around 18% experienced no change. This means that not only did most businesses avoid the big financial hits that other industries suffered, but they were actually able to increase revenue during this time.
This shows that the application industry is different from other traditional industries we may be used to. The market isn't affected by outside and external events in the exact same way as the rest of the world. Since this industry exists in the digital space, the market reacts very differently to outside events.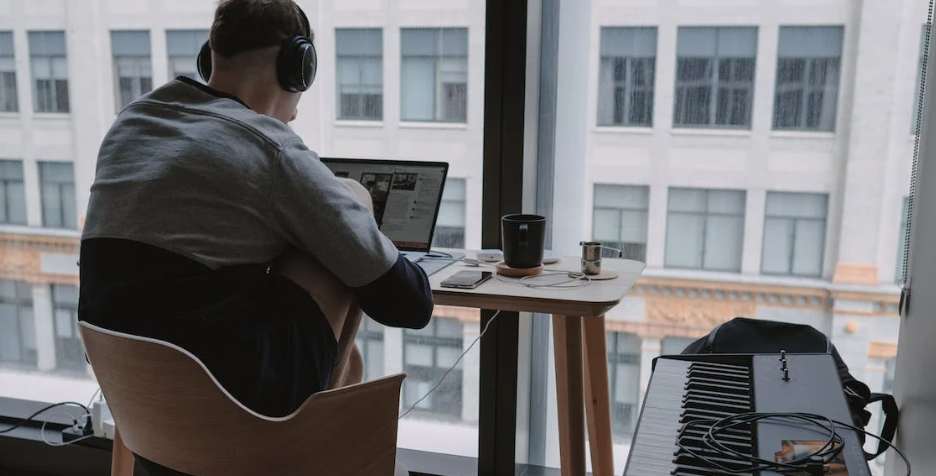 (Source: Pexels)
COVID-19's Effect on Marketing Budgets
The majority of the apps on the market with a subscription-based business model experienced no change in their marketing budgets during the pandemic. This means that many businesses were able to experience revenue growth without having to invest any extra money in marketing. In fact, 34% of the market increased their marketing budget to capitalize on the spike in popularity, while 29% even decreased their marketing budget.
So, this could be evidence that the increase in the app revenue of the majority of the apps during the pandemic isn't due to a rise in marketing budget. Instead, it can be attributed to all the external factors that were forcing people to stay at home and spend more time on their phones and computers.
Since the COVID-19 pandemic is virtually over at this point, there's no reason to track marketing data continuously. However, it's great to review the data in retrospect to see how the market reacted to the pandemic, what effects it had on the market, and how businesses can effectively plan for similar events in the future.
(Source: Pexels)
Average Churn Rate of Subscription-Based Apps
The top subscription-based apps on the market report very low churn rates. This should come as no surprise as most consumers are satisfied with the service and more than willing to invest in it. The biggest streaming apps like YouTube, Spotify, and Netflix report churn rates between 13%-14% monthly, meaning they retain the majority of their customers.
That said, it isn't smart to look at the top when trying to assess the overall market situation in app subscriptions. This overview by Pushwoosh shows that some industries lose up to 90% of new subscribers within the first few days. This means that there isn't as much customer retention, and their consumers end their subscriptions after a short time of using it.
If you're managing an app with a subscription-based revenue model, keeping the churn rate low should be a top priority. The more subscribers you retain, the more income you can ensure, which is always good news for a business.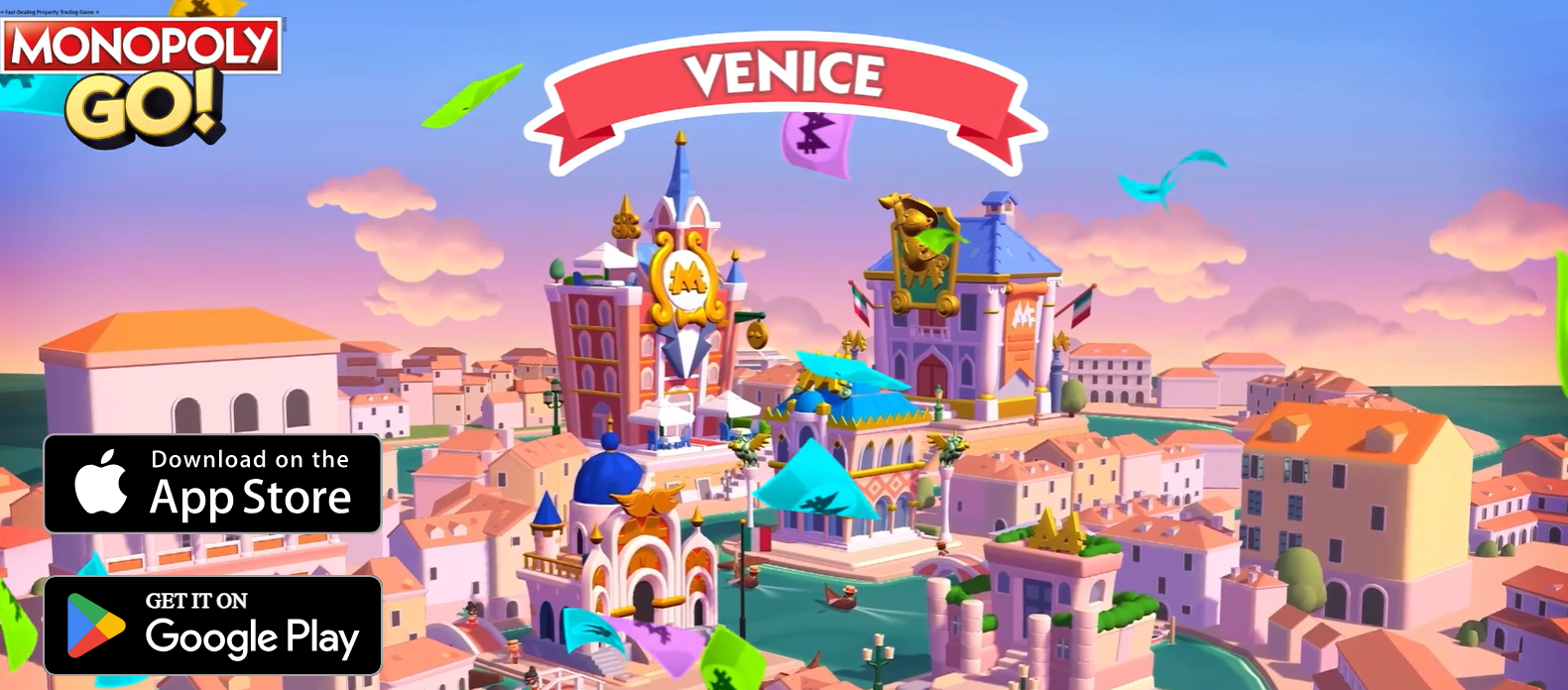 (Source: MonopolyGo)
What Are the Top Grossing Mobile Apps Right Now?
Here are the top five grossing apps on the market right now:
MONOPOLY GO!
YouTube
TikTok
Royal Match
Tinder
As you can see, this is a mix of games dictionary apps, and social media platforms. These are the types of subscription-based apps with the most market share, so it should come as no surprise.
What Are Subscription Apps Management Platforms, and Do You Need One for Your App?
If you're running a subscription app, it's critical that you track your existing users too, new subscribers, churn rate, and other factors that may influence your decisions moving forward. That's why app subscription management platforms like Glassfy are a huge help for modern companies. With Glassfy, you can quickly track all the data necessary to create effective and comprehensive strategies for your team moving forward.
(Source: Glassfy)
Subscription-based apps are making waves nowadays, and for developers, the reasons are clear. But to increase your chances of success in the market and recurring revenue, make sure to do the research and gather the right tools!
Read More